THE RECEPTION GUIDE
This page presents several options for receptions. This is only a guide; a place to start. If you see something you like, let us know and we can begin to develop the idea. If you don't see something you like we can work with you to develop a menu you can be proud of.
---
Scenario I

Station I
Our legendary garden table laden with fresh fruits, vegetables, assorted cheeses...Roasted vegetable pate, Portobello & Roasted Red Pepper Cheesecake, Warm Spinach & Artichoke (or Crab) Dip; Miniature Smoked Seafood Tarts or Salmon Gravlax with Black Bread and Capers...Served with an Assortment of Crackers, Garlic and/or Sourdough Croustades, and Flat Breads.


Station II
Freshly Griddled Crab Cakes, with Cocktail & Remoulade Sauces; Cornmeal Griddlecakes with Black Bean & Corn Salsa and Scotch Marmalade




Station III
For the Sweet Tooth -- a Display of Assorted French pastries, Chocolate Confections, Sweet Creams and Custards in Shells, White and Dark Chocolate Dipped Strawberries, and an Elaborate Coffee Service.
---
Scenario II

Station I
A seafood display featuring a chef preparing pan-seared, Morel (mushroom)-crusted Virginia Rockfish accompanied by a Red Grape Salsa; Garlic Glazed Shrimp in Cous Cous (see our recipe page) or Saffron Risotto, Skewered Chicken in Thai Peanut Sauce, or Chicken Saltimbocca, with Sage and Prosciutto Ham; and finally, Griddled Sweet Potato Cakes with Cilantro Sour Cream




Station II
Penne Pasta and Tortellini Tossed with Marinara & Alrfedo Sauces, with Condiments including Pesto, Parmesan, Roasted Peppers, Diced Tomatoes; or Black Linguni Tossed with Smoked Salmon in a Lemon Caper Vinaigrette

We theme every table with our props to achieve the atmosphere your party deserves. For example, we may use a replica wooden pier with a three foot tall lighthouse and other sea side paraphernalia for seafood staions. Exquisite floral arrangements, fabrics of all designs, textures and colors also add to the effectiveness of your display.
---
Scenario III
We set this reception at Christmas but it can be tweaked for your special occasion.


Station I
Game carving station featuring venison, duck and pheasant with assorted breads and condiments.
Station II
A crepe station featuring mushrooms in cream, chicken with artichokes and white grapes, and smoked salmon with tarragon and apples. A chef prepares and fills the crepes for your guests.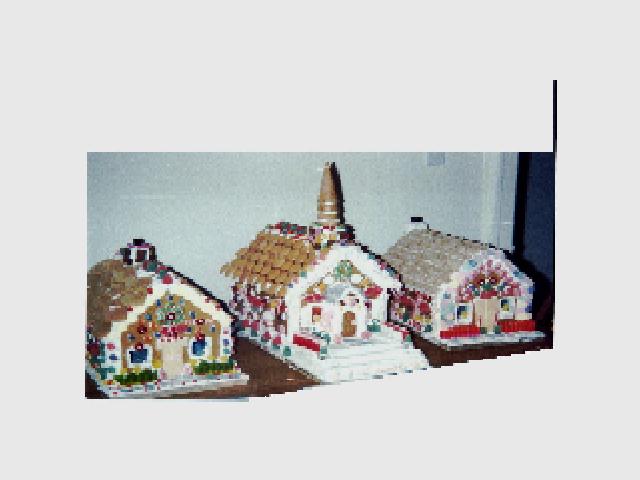 Station III
This sweets table featured Buche de Noel and other holiday treats at at table showcasing a Gingerbread village complete with a running electric train.
Station IV
An elaborate cheese display featuring a somolier serving samples of fine wine and describing the merits of the various cheese and wine combinations.
---
Some Other Ideas
Hot Spinach and Peanut Dip

Scallop and Bacon Tarts

Beef or Pork Sate

Jamaican Griddle Cakes

Dried Tomato and Ripe Olive Pate

Tortellini with Salmon in Basil Cream

Beef Paupettes with St. Andre Cheese

Fried Corn and Smoked Bacon Fritters with Quince Salsa

Poached Oysters and Spinach in Corn Crepes

Wilted Collard Tarts with Applewood Smoked Bacon Sauce


We have a great imagination, a lot of talent, and we love what we do. Contact us today and we'll surprise you. It just doesn't cost a lot to do things right. Don't settle for what you think you can afford. Find out how far your dollar can go.
---
Click here to go back to the head of the table...
Click here to go to the Catering index
Click here to visit the Chefweb network.